We will update this page regularly with new cheese!
This page is a work in progress.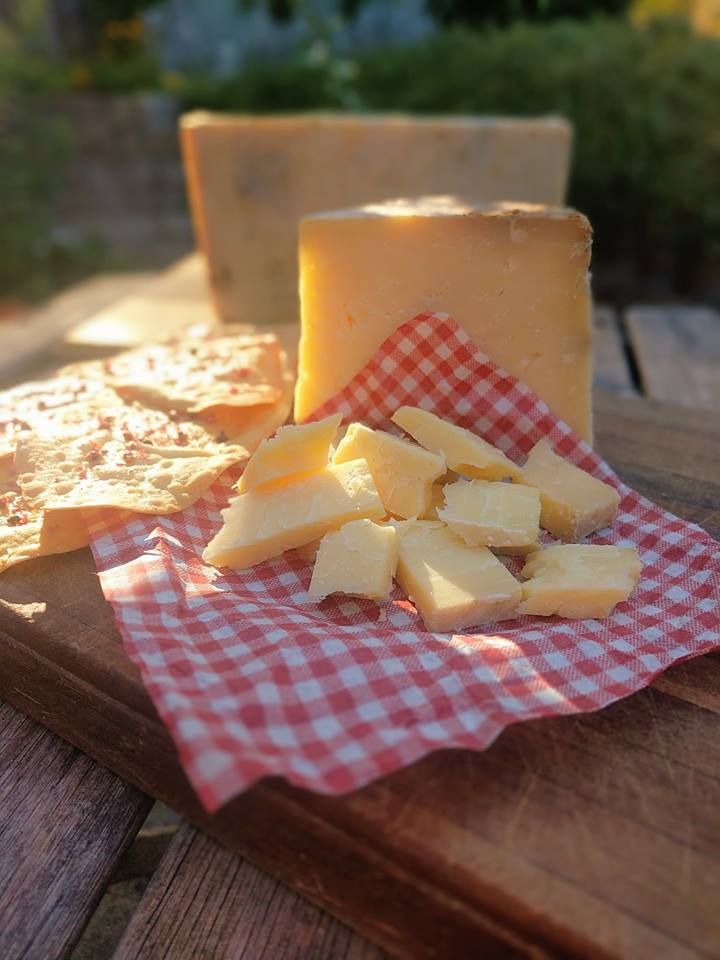 Mature Cloth-Bound Cheddar
Made from cow's milk, this hand crafted cloth-bound cheddar is a traditional and tasty cheese.

Cloth was traditionally used to wrap the cheese during the ageing process to reduce the amount of moisture lost and help form a harder rind, assisting to protect wheels of delicious cheddar cheese.This classic cloth-bound cheddar is naturally matured, typically for 12-15 months in the southwest of England.
The cheese is rich, buttery and offers an outstanding depth of flavour.

Pair with a medium-dry strong cider, English stout or pale ale.
Ash Brie is a rich, creamy Australian Brie with a difference. Hand rolled in coconut ash, this cheese has a striking appearance and delicate smokiness.

Ash Brie is always a crowd pleaser. Eat it alone, with fruit, nuts, crackers or bread. We also stock a delicious Fig, Pistachio and Celery Seed Paste, made by Knutsford Gourmet, that complements this cheese wonderfully.

Pair with Champagne or Sparkling Wine.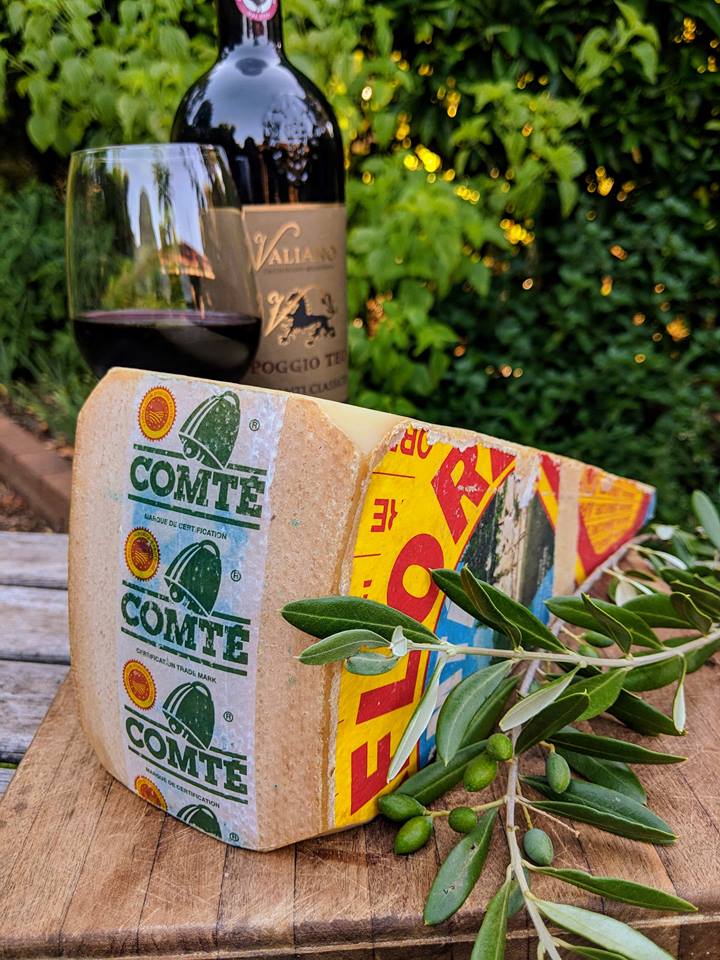 Made from unpasteurised cow's milk, Comté originates in Franche-Comté, in Eastern France. It is one of the the most produced cheese in all of France, almost 70,000 tones is made annually.
Comté is aged from between 6-36 months; the different types are graded on taste and appearance. The highest quality cheese is decorated with a green label with a logo of a green bell around the rind.

Comté is a smooth, semi-hard cheese. It is flexible, and the flavour is mild with a hint of sweetness.
Pair with dry white wines, young reds and Champagne.
Made from cow's milk, this cheese comes from the Loire Valley in France. Fol Epi has a toasted wheat rind that is edible, unlike the rind of other similar cheeses. Fol Epi melts well, so it is great for grilling. Serve as part of a cheese board, with fresh bread, with fruit or in a salad.

The cheese has nutty, fruity notes resembling Emmental or Jarlsberg.

Pair with Chardonnay, Sauvignon, Pinot Noire and Merlot.